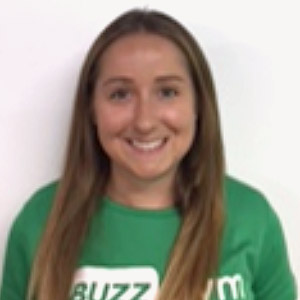 Certificates:
• Active IQ Level 3 Personal Trainer
• Active IQ Level 2 Fitness Instructor
• Circuit Training
• Kettle bell Training
• Pre and Post Natal Training
• Sports Nutrition
Testimonials
"I decided to get a PT to lose weight, but I got so much more than that. Alex is one of the most inspirational and encouraging women I know, I lost weight, improved my strength & flexibility and now absolutely love going to the gym."
"I've been training with Alex for over a year now. She knows exactly how far to push me. She is so encouraging, supportive and fun to work with. While she's always been professional, she also genuinely cares about her clients."
About me
Having worked in retail for 10 years, I'm used to pushing myself out of my comfort zone and getting the best out of people. These experiences led me to pursue a career in fitness and nutrition, which is something I've always been passionate about. By experimenting with techniques and combinations of exercises, I've learnt how to achieve different results, alongside an in-depth understanding of nutrition and its effects on the body. Over the past few years  working as a trainer, I am constantly learning and gradually expanding my knowledge and understanding of getting the best out of the body for myself and my clients.
My main aim is to use my knowledge and positive personality to guide and motivate clients, leading them to achieve amazing results within the gym environment, which they would not be able to do alone.
I am a results driven person who strives to help others reach their full fitness potential through Personal Training programmes designed around individual goals. I also believe going the extra mile to ensure all of my sessions are fun and enjoyable will lead to a happier, healthier client.