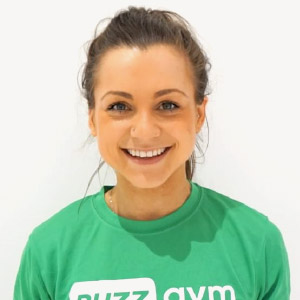 Certificates:
• BSc Sports and Exercise Science
• Level 3 PT
• Kettlebell training
• Circuit training
Testimonials
"Six months of training with Chloe has left me stronger, leaner, happier and healthier. I have changed how I eat, how I train and how I feel about my body. I love that as well as pushing me to do my best, Chloe is always learning and pushing herself to be a better trainer. Chloe practices what she preaches – nothing is more motivating than seeing her quads while you're on the leg press!"
About me
My love and passion for fitness has developed through years of competitive sport . Becoming a personal trainer and coach is one of the best decisions I have ever made there really is no better feeling than being a part of someone's mental and physical development, if I can change someone's mindset and their way of life then I can't ask for much more. For me it isn't just about getting someone onto the gym floor, I believe the way to success and progression is having a positive mindset and this is one of the main reasons why I spend a lot of time if necessary going over any psychological hurdles my clients may have.
I ensure I am there for each one of my clients both mentally and physically, in and out of the gym environment. Being a competitive bodybuilder myself inspires my clients and gives them that extra motivation and drive to keep pushing with their own fitness goals! I continually develop my knowledge by attending seminars and workshops which in turn benefits every one of my clients. Whether you want to transform your body become fitter or simply change your way of life please feel free to come and find me in the gym for a chat or contact me via email