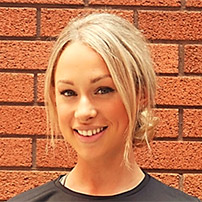 • Personal Trainer
• Bodybuilding.com Athlete
• Bikini Fitness World Champion
• Fitness Model & Cover Model
About me
With over 3 years industry experience – Imogen has created a well-respected name and brand for herself within the fitness industry including two world championship titles and Pro status in various U.K. Bodybuilding and Fitness federations.
Imogen specialises in full body transformations – her knowledge, enthusiasm and hands on approach to coaching allows for a bespoke and tailor made program designed specifically to meet each clients' needs, no matter your current ability.
The "Parfittness" brand has become a reputable name in the fitness industry, offering both online and one to one client programs.
With a proven track record, if you are looking to push your body and mind to the next level and learn how to change your physique sustainably and effectively, contact Imogen for a free consultation.