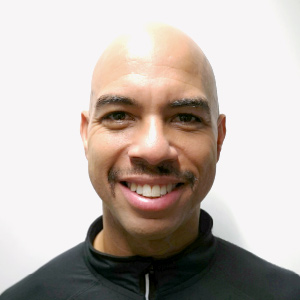 What can I do for you?
• Test your functional movement
• Build measurable goals
• Analyse biometrics (bodyfat/muscle)
• Build a progressive strength program
• Reduce injury Risk
• Accelerate injury recovery
• Increase sport specific power
• Improve body composition
• Mental and physical preparation for distance events
• Online session and program plans
• Improve motivation
• Develop healthy nutrition strategies
• Advance your training effectiveness
Specialties:
• Personal Training
• Strength & Conditioning
• Soft Tissue Therapy
• Sports Massage
• Kettlebell Training
• H.I.I.T Training
• Sports Coaching
• Training planning and design
Why am I a trainer and coach?
My aim is to motivate people to embrace sports and fitness and coach them to achieve their goals so that they can be healthier, perform better and enjoy an enhanced quality of life.
I value continual self improvement, being approachable and open-minded, enthusiastic, attentive, energetic and delivering quality with a smile. I believe these attributes enable me to coach, develop and mentor people of all skills, ages and abilities.