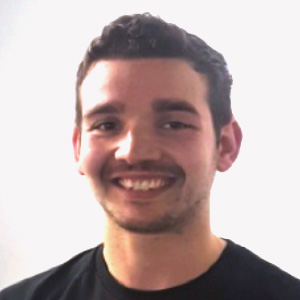 Qualifications:
• Sport and Exercise Science Bsc (Hons)
• Level 3 Personal Training
• Spin Instructor
• Fitness Freestyle Yoga Instructor
• Level 2 Kayak coach
Expertise
• Education on training and exercises
• Motivation and guidance
• Goal specific training and nutrition for muscle growth and fat loss
• Tailored programming with individual specific exercises
About me
I am passionate about the benefits exercise brings and what the body can achieve, and aim to help people realise this and their own potential. I encourage my clients to enjoy the challenge training brings, ensuring training stays progressive and enjoyable leading to long term habits and results.
With continue self learning, I ensure training is kept effective and specific, keeping workouts both intense and quality to ensure you are pushed towards the physique and fitness that is achievable.
Book a consultation to discuss training services and prices, with a free fitness assessment included before personal training