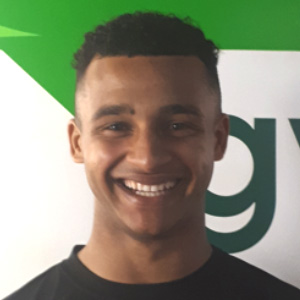 Qualifications:
• Level 3 personal training
• Total group training
• Kettlebells
• Spin
Expertise
• Weight loss
• Toning up
• Core stability
• Speed work
About me
Hi, my name is Ramone and I have been very passionate about health and fitness for as long as I can remember. Outside the gym, I train for the 100m sprint in athletics, where I have represented Berkshire many times; most recently at Nationals.
As someone who has been into fitness for their whole life, I have gained a lot of knowledge throughout my studies and my practical high level training experience. I would like to pass this onto my clients to help them achieve their own goals and more.