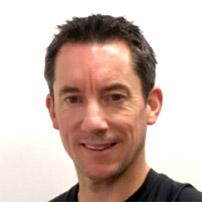 Personal Trainer & Sports Massage Therapist
Certificates:
• REPs – Advance Level 3
• Nutrition Advisor
• Sports Massage Therapist
• Kickboxing and Kung Fu Instructor
• 5th Degree Black Sash Kung Fu
Expertise:
Total Focus on Client Results
• Muscles Endurance & Body Building
• Agility, Strength & Power Training
• Fast Body Fat Loss
• 35 years Experience of Martial Arts
About me
Richard has a lifelong interest in health and fitness. He is a highly motivated and dedicated individual, his knowledge and enthusiasm quickly transfers to his clients. Richard's professional approach ensures he has the natural ability to train everyone from total beginners through to more complex requirements of competitive sports. Richard is also a Sports Massage Therapist, using his understanding of the human body, he can quickly treat many common issues; including injuries, rehab, trigger points, pre and post training.
FREE Fitness Assessment. Before starting any personal training Richard offers a FREE consultation to discuss your specific goals and an assessment of your physical fitness.