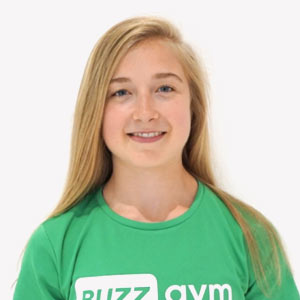 Certificates:
• BSc Food Science with Business
• Personal Certificate in Fitness Instructing REPS Level 2
• Certificate in Personal Training REPS Level 3
• Advanced Level 5 sports and Nutritional Advisor
• Award in Emergency First Aid at Work
• Award in Instructing Circuit Sessions
• Award in Working with Communities to Promote and Support Active Healthy Lifestyles.
• Award in Instructing Kettle bells
Testimonials
"I have been training with Rosie for over a year now, and I would recommend her to everyone who is interested in calisthenics, flexibility and gymnastics. She is a true expert, and very dedicated personal trainer! When I first started training with Rosie I would not believe that I could ever be able to work onfreestanding handstands. It was my biggest fear, and greatest dream at the same time. Thanks to Rosie, I get to go upside down on a regular basis! She's helped not only to build my muscle strength, but also helped me to believe that I actually can do that! She motivates, guides, inspires and cheers you up on your bad day!"
Barbara Roesler
"Rosie has helped me to my goal of weight loss and fitness. She designed programmes matched to my goals that are always stretching but not (quite) impossible. Under her guidance, I've also made great progress on core strength and conditioning. She also runs very taxing spin classes and excellent stretch sessions." Ken Okamura
About me
Hi, My names Rosie and I've spent my whole life devoted to sport. I used to compete for Great Britain in Gymnastics and have achieved British Champion, International Champion 3 times and European medalist. I now train in Powerlifting; Cross fit and am competing in fitness model competitions. I love a good fitness challenge! I have been a fully qualified Personal trainer and Sports Nutritional Advisor since 2016 and with my strong sporting background in gymnastics I have a lot of specialist expertise to offer.
I'm extremely excited to start working with you, helping you to reach your health and fitness goals, with my knowledge, skills, enthusiasm and ability to motivate and push you outside your comfort zone working together we can achieve the results you want! As well as personal training I also provide you with bespoke training programs, nutritional advice and always go the extra mile for every client. I continually develop and learn as much as I can about the fitness industry so I can pass new exciting and cutting edge expertise and training methods to you.
If you're hard working, determined and ready see results, I would love to hear from you. Please get in touch!